Steps Guide to Create Dissertation Abstract With Examples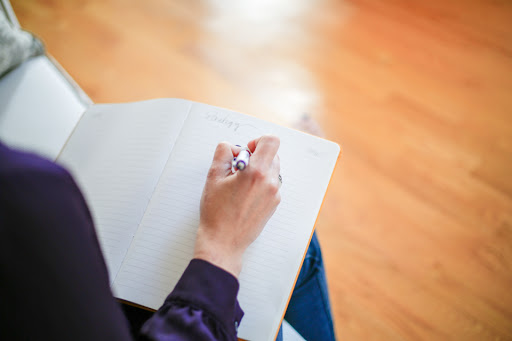 An abstract summarizes your entire dissertation, typically ranging from 200-350 words. It should provide a clear overview of your project and highlight the main points of your argument. To write an effective abstract, you'll need to be concise and organized while still presenting your ideas clearly and coherently.
If you're a student working on a dissertation, you know that writing the abstract can be one of the most challenging parts. But don't worry, we're here to help!
In this blog post, we'll give you a step-by-step guide to creating your dissertation abstract and some examples to help you get started. So read on and start writing an abstract that will make your professors proud!
What is a Dissertation Abstract?
'What is abstract in dissertation writing?'
The abstract is designed to quickly summarize your dissertation in an engaging way. It aims to show readers what they can expect from reading it more thoroughly later on. It is an important part of dissertation writing and must be written carefully.
The abstract is a short and concise way of getting your research paper's message across. It should summarize the entire work in one paragraph, so it can be easily understood by readers who are not familiar with what it is about!
It should be included before the table of contents and after the title page and acknowledgments.
'What should dissertation abstract include?'
Ideally, a dissertation or thesis abstract should include the following things;
The study's and research's goal.
Your dissertation's research methods.
The key findings and results.
The implications of the obtained results.
A good abstract discusses all these points. It is written in the present simple tense.
What is the Main Purpose of an Abstract?
The first purpose of an abstract is to capture the attention of potential readers before they read the rest of your work. It should specifically communicate what you were attempting to discover and how this research was conducted so that anyone interested can decide whether or not they want more information on that topic.
The abstract provides brief background information and introduces your work to the readers. It helps readers in deciding whether or not to continue reading your work. It should be included in all research projects and case studies, just like a literature review.
Dissertation Abstract Structure
Here are the sections that must be included in a dissertation abstract format.
Introduction
Aims and objectives
Methods
Results and discussion
Conclusion
Dissertation Abstract Length
It varies depending on which college/university you attend. Some universities require that you summarize your study in one paragraph, while others ask for about 300-500 words.
Dissertation abstract word count varies based on different colleges' policies, so be sure to check yours before writing it.
How to Write a Good Dissertation Abstract?
Here are the easy steps to write a good dissertation abstract.
1. Explain the Research Purpose

Explain everything briefly and describe the significance of your research work. State the purpose and significance of your research and what the reader can learn from reading your paper.

The following are the components of an abstract:

Your research objectives and questions.
The significance of these research questions.

You must make this section extremely clear to capture your reader's attention and interest. This is where you'll "hook" them with a compelling introduction that will capture their attention in reading more about the project.

They might lose patience if we don't put in the effort from start to finish.

2. Describe Research Methodology

Describe how you responded to the research questions. This means that you will present the methodology and design of your research in this paragraph. It could be qualitative or quantitative in nature. Mention it whatever it is for your reader.

However, keep it brief and avoid providing all of the details here.

3. State Research's Main Findings

This section contains the most important findings from your research. It should be concise and clear to readers about what you discovered, without padding it with unnecessary information or repeating things that have already been covered.

Remember to be concise and clear when summarizing the most important aspects of your study, namely answers to its original questions.

4. Discuss the Research Implications

Have you ever found yourself struggling to grasp the big picture while reading a lengthy paper? That is why we have implications. It explains what those numbers and findings mean in our daily lives as citizens and readers.

The following are the topics that should be discussed here.

The significance of your research.
The significance and impact of your research findings.
Future research possibilities

Ensure that these elements are included in your abstract.
Dissertation Abstract Example
Here is a dissertation abstract sample PDF for your better understanding.
Tips to Write a Strong Dissertation Abstract
Here are the tips for writing a good and engaging abstract for your dissertation.
Recognize the purpose of writing an abstract.
Create an abstract after writing the entire dissertation.
Explain each chapter in one to two lines before writing the abstract.
Examine some abstract examples to gain a better understanding of them.
Write clearly and avoid using overly complicated language.
Concentrate on your personal research.
Make an effort to keep everything concise and to the point.
Keep the details for the main sections and don't include everything here.
When you have finished writing your thesis abstract, it is time to read it and remove any errors thoroughly.
You can save time and effort by using these simple tips to write your dissertation abstract correctly. If you still require assistance, contact us at GradSchoolGenius.com for help! We are professionals who want nothing more than the best possible outcomes for students; they'll be happy to assist with anything to get you a perfect paper.
Frequently Asked Questions
What is the difference between an abstract and an introduction?
An abstract is less than a page long, whereas an introduction is much longer. The introduction chapter is quite detailed, as it introduces the readers to each important and interesting detail. An abstract is unique in that it is used to capture the reader's interest.
How long should an abstract be for a 10000 word dissertation?
If you are writing a 10000-word dissertation, abstracts are typically about 300-350 words long. This is because it contains all the information necessary to understand what your paper is about.
What are the 5 parts of an abstract?
Here are 5 parts of an abstract:
Introduction
Research significance
Methodology
Results
Conclusion